Miss Lao Washington LCSC 2023
Diana Thiamtisak
Sabaidee everyone! My name is Diana Thiamtisak and I am 19 years old. I was born in the Atlanta area and moved to Lynnwood, Washington in middle school. I recently graduated with my high school diploma and Associate's in Biology last summer. Now, I am a student at the University of Washington in Seattle (Go Huskies)! I'm proud to be a student at UW because it is a hub for innovation, with iconic inventions such as the vinyl record, bubble gum, screen reader, etc. 
I consider myself to be a jack of all trades! I have many talents such as baking, cooking, embroidering, crocheting stuffed animals, sewing my own clothes, and much more. Out of all of those, I'm most talented at baking, especially because I've been doing it ever since my mom gifted me an Easy Bake Oven for my 10th birthday. I am always willing to learn something new, even if the task is difficult because I enjoy challenging myself and meeting new people in the process. The best words to describe me are ambitious, considerate, determined, disciplined, and genuine. I embrace my background and enjoy being different! 
At the moment, I am exploring a career in Product Management/Design and other careers in the technology or media industry. Some of my general interests and strengths are advocacy, diversity, leadership, teamwork, ethics, and design. Right now I'm focused on gaining experience and learning more by joining clubs at UW and taking different classes to help me make a good career decision in the future. 
Since moving to Washington, I've been really involved with my community. Throughout my years in highschool, I've held the positions of President, Vice President, and Secretary in Key Club. From organizing a dog toy fundraiser for a local animal shelter, setting up food drives, volunteering at local elementary schools, annually assisting a children's holiday gift program for low-income families and more, I've enjoyed every moment of it. Key Club has allowed me to grow as a leader, make friends, and show up for my community. I was also a part of National Honors Society, where I helped clean up community areas and Interact Club, where I made cards and blankets for kids at Seattle Children's hospitals. Now, I am a part of UW Circle K where I volunteer at food banks to sort and distribute food. Giving back to my community is very important to me, especially because my parents and grandparents taught me the valuable lesson of being kind and giving back to others. 
As a Lao-American, it is so important to me to preserve our rich Lao culture. I have made it my goal to practice speaking Lao by talking with my parents and teaching what I learned to people around me. Especially because food brings people together, I will preserve Lao culture by learning and sharing my mother's recipes for Lao dishes such as kao piek, gang no mai, kanom krok and much more. Most important of all, sharing my knowledge about Lao history, traditions, ceremonies, superstitions, and old stories with others will help raise awareness of Lao culture. By embracing our culture, I hope to set a good example to the Lao youth to unite and strengthen our community. 
I joined Miss Lao Washington LCSC pageant because I wanted to be a part of Nang Sonkran, a hundreds-year-old tradition. Aside from being included in tradition, I wanted to help the LCSC raise funds to build a Community Center in Washington to unite and strengthen the Lao Community even more. After the pageant, I would love to stay involved with the LCSC to hopefully see this happen and become a mentor for future contestants! This pageant is also an amazing opportunity for me to develop life skills and better my community and pursue my education. I'm most excited about meeting other Lao girls to learn from each other, connect about our heritage, and serve as role models and inspiration to the youth.
Inthavah Lityouvong
Sabaidee, my name is Inthavah Lityouvong, I am 16 years old, and I am currently attending Kentlake High School in Berry Dale as a sophomore student. I am considering moving my education into running start to hopefully gain more independence and organization as well as getting an AA degree.
Some of my talents include playing a wide variety of instruments, including flute, piccolo, keyboard, ukulele, and guitar. I mainly specialize in flute and keyboard, both of which I have been playing for more than 5 years. At my school, I am in Concert band where I play flute and piccolo. In addition to that, I also frequently participate in pep band to gain more opportunities to play and further my instrumental skills. I am the captain of the flute section, as well as the social media director. As a captain/social media director I gain opportunities to take charge while also having fun while doing so.
My future career goals are to hopefully get involved in the art/fashion industry and continue to embrace my creative mind. I love to express myself, and I hope to implicate my culture into that as well. If I apply the skills I've learned throughout my years to what I want to become in the future, I am sure I will be able to accomplish my goals.
 I have been able to do a multitude of service acts, many of them coming from a club I participate in called Keyclub. Keyclub is an international student-led club that mainly focuses on creating bonds, helping others find service opportunities, and encourages leadership with one another. In my club, my position is the Web master. As the web master, I make announcements on our social media, reminding people of our upcoming meetings and service activities. Some of the services I've done are, campus cleanups, kids fest, makers market, books and babies, Holi daze, and decorating tote bags to fill with sanitary supplies for women. Additionally, an upcoming service that I am attending is DCON. DCON is a weekend event where all Keyclubs come together celebrate the accomplishments of the past year, it is also when we will vote for new district officers, and overall meet new people. Doing services like sanitary drives for women made me gain a sense of how grateful I am to have all these things. Furthermore, I have participated in Nang Sangkhan 2021 at Wat Lao Dhammace Tiyaram in Seattle. It was a very fun experience that made me gain a better understanding of how to represent as a Lao woman. In addition to that, I gained new friendships and developed better public speaking that prepared me for things such as this.
I would preserve my culture by educating others on what our traditions are and passing it down to younger Lao kids. To continue my families heritage is one of my goals within representing my culture and community, and to eventually pass my growing knowledge onto the next generation of Lao girls and boys willing to learn.
I believe that informing others of our way of life is important for the continuation and future of our culture. I wanted to join because not only did I get the support of my family and friends to join, I also believed it would've been a nice opportunity to get more involved with my culture and meet other Lao girls. To participate in such an event as this would be a major event in my life and a great way to further my perception of our culture. I truly want to deeply influence others about the whole of the Lao community in any way I can.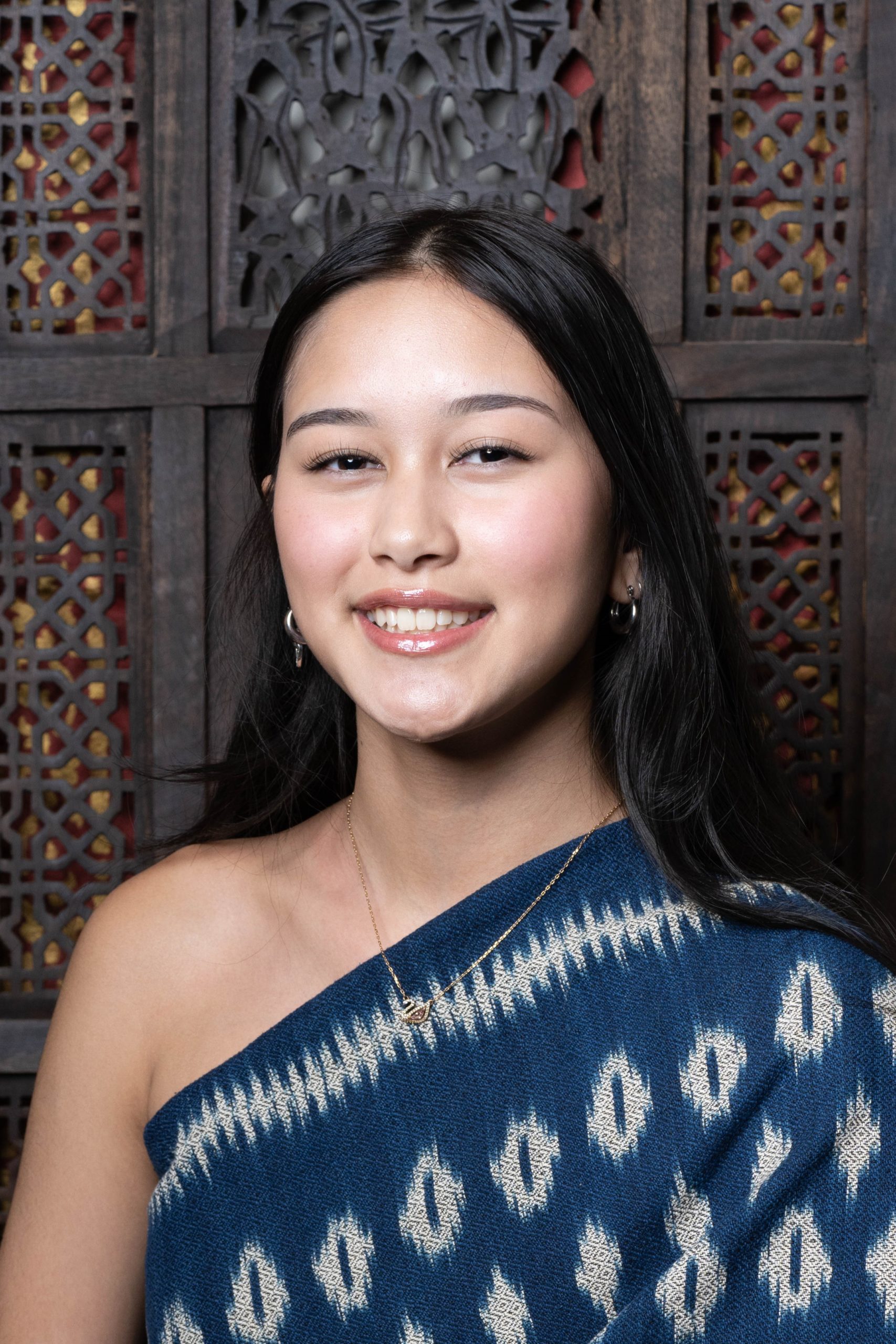 Jeslynn Saythavy
Hello, my name is Jeslynn Saythavy. I am 15 years old, a violinist, and cheerleader. My cheerleading journey started in the 7th grade and I have loved the sport evermore. The sport has taught me perseverance, consistency, time management, leadership, and learning how to make life-long friendships. 
Outside of cheerleading I enjoy helping my community, I've volunteered with LCSC to assist giving out food and necessities while COVID-19 was prominent. I began supporting LCSC in 2016 and continue to be persistent in giving back to the Lao community. LCSC created a significant impact on my identity; the community has further educated me on Lao culture, what it represents, and how one can represent. Joining the Miss Lao Washington Pageant is a pathway for me to help educate younger generations about our culture and what it truly means to be Laotian.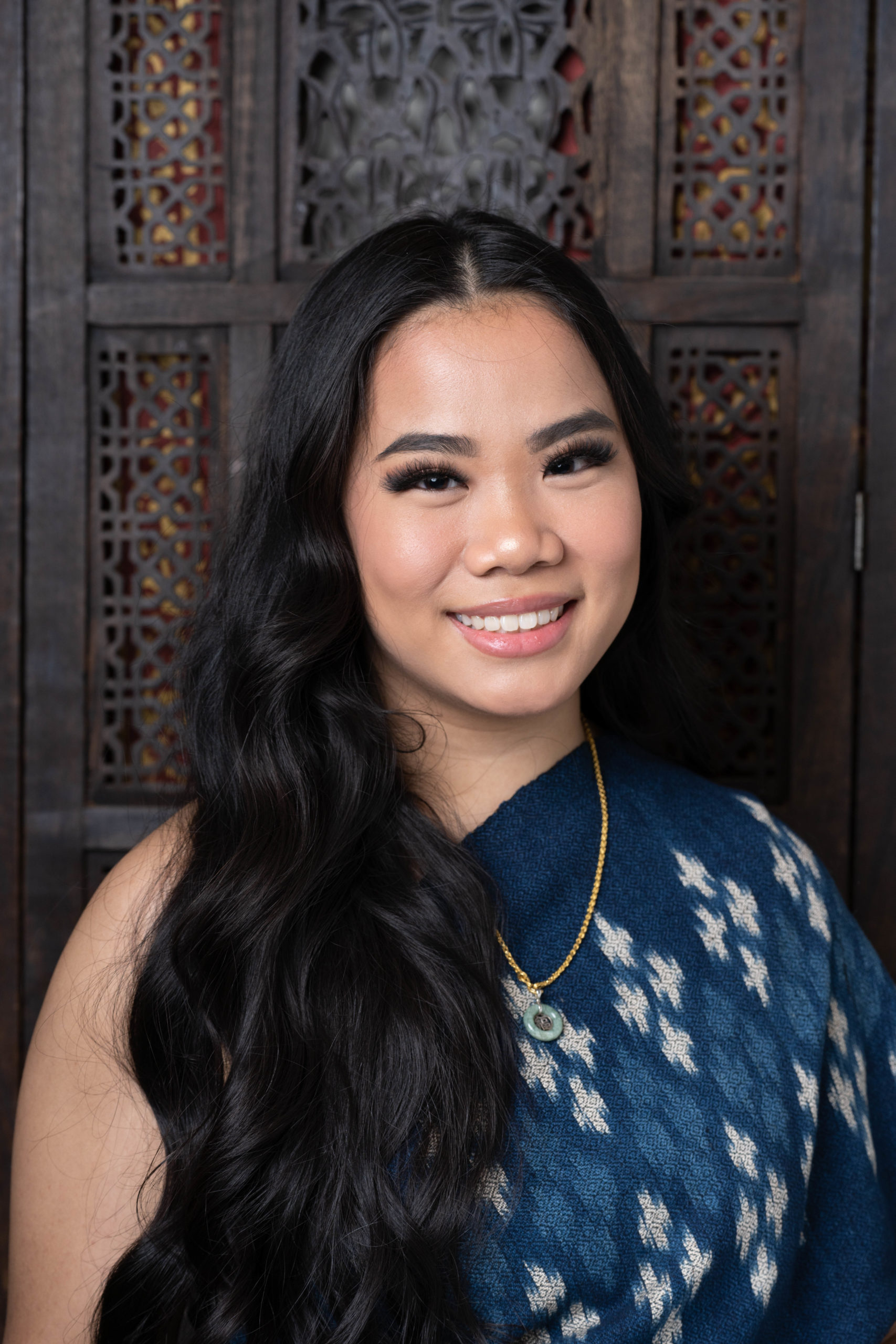 Julianna Kwan Thavone
Hello, my name is Julianna Kwan Thavone.  My talents consist of Traditional Lao Dance and baking. I've been apart of Kinnaly Lao Traditional Music and Dance Troupe for about 14 years and am currently an instructor for the intermediate/advanced dance class for this year. Working with my community is my biggest passion, I've worked with organizations such as the Lao Women's Association of Washington, Pom Foundation and the 2023 Sabaidee Fest in Norco, California. From 2020 I am the committee chair for the Kinnaly Youth Advisory Committee working as a advocate for the students in the Kinnaly program and I look forward to working more in branching out to other youth(s). Outside of my community work I also run a small business "$EA EATZ" teaching others about the taste of Southeast Asia through it's unique flavors in desserts and sweet treats that everyone loves. As of right now my career goals is to work as a health care administrator advocating for elders in the Lao community here in Washington. My greatest goal is to help preserve our rich culture by teaching future generations about our roots through music and dance. Joining the Miss Lao Washington Pageant is really a route for me to branch out my work with the community through a different organization such as LCSC in hopes of helping build and organize Washington states first Laotian community center so that our local community members can have a safe space to not only preserve but to connect and network with others no matter the gender, race or ethnic background.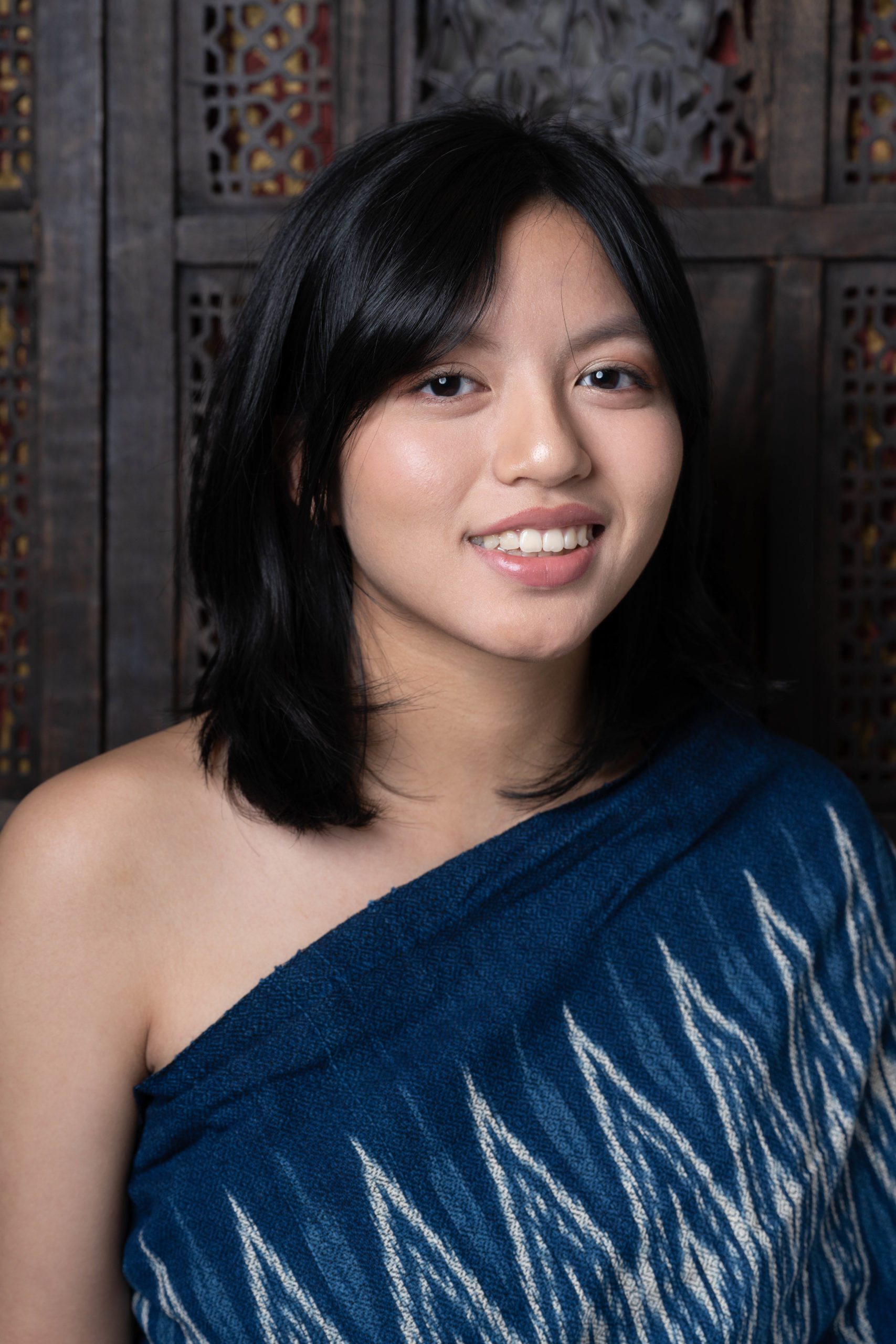 Kaylie Vongthavady
Hello! My name is Kaylie Vongthavady. I am 15 years old, and I am attending Kalles Junior High as a freshman. Next year, I will be going to Puyallup High School as a junior!
Some of my talents are art, cooking, photography, and gardening. I love creating art because I can put my imagination and skills onto a piece of paper. I can also express my feelings in a way without using words. Cooking is another thing I love. Cooking for others and seeing their reactions fuel my love for cooking. I also love to expand my taste by cooking food from different cultures. My favorite dish I've made is khao piak with my grandma.
My career goal is to become an ecologist and explore organisms in their habitats. I am currently taking Pre-AP Biology and plan on taking AP Biology to get me ready for my future career. I really find it interesting on how different organisms interact and how they depend on each other. I also want to study the environmental problems we face today and discover the causes. I plan on going to University of Washington (UW) to pursue this career.
To give back to my community, I've helped setup for a 4th of July event at Pioneer Park for Puyallup Chambers of Commerce. I also used to guide kindergartners to their designated bus in elementary school. When I helped the kindergartners, I was able to bond and socialize with them which I enjoyed. I also helped my elementary school by taking out the recycle for each class. By doing this I was able to help the environment and help my teachers out. This summer I want to do more volunteer work and help my community.
 Through this pageant I hope to bring appreciation and attention to my culture. I want people outside of our community to respect and experience our beautiful traditions and unique ways of life. To help preserve our culture, I want to learn more about our traditions like dancing, celebrations, stories, etc. and pass it down to the next generation and teach it to those who are unfamiliar with it. By doing this, I hope to make our culture more familiar to others and build an amazing community.
I chose to participate in Miss Lao Washington LCSC, because it would give me a chance to get out of my comfort zone and overcome my shyness. Furthermore, I want to meet other Lao girls and make connections. Joining the pageant will also allow me to contribute to the community and help it be more recognized. I also want to represent my family's name and follow my mom's footsteps as a pageant contestant.
Khammy Fang
Sabaidee! My name is Khammy Fang, I'm 16-year-old attending Interlake High School and dual enrollment at Bellevue College. I'm half Lao and half Hmong American. I believe it's important to preserve both cultures and I feel blessed to be both Lao and Hmong. 
I have always been a curious and creative person, constantly seeking out new experiences and ways of thinking. As a result, I have a diverse range of interests and skills that make me stand out. Whether it is learning new languages, painting, dancing, embroidery, or biomedical research at Fred Hutchinson Cancer Center, I am always eager to explore and expand my horizons. I am a very driven and hardworking person. I opened my own craft shop to sell embroidered apparel and paintings. I also have the ability to connect with people from all walks of life. I have a natural empathy and understanding of others, this allows me to build strong relationships and work collaboratively towards goals. I believe this quality is particularly important in today's world where diversity and inclusivity are increasingly valued and needed in our community. 
As a co-founder of RoboKits Association, a non-profit startup dedicated to promoting STEM education, I am proud to have created 3D printed robotic kits that enable kids to code, program and engineer their own robots for free. Through RoboKits, we aim to spread the opportunity for engineering to kids all over the world and empower them to pursue an education and career in a field they are truly passionate about. My personal career goal is to use my extensive language skills to expand RoboKits internationally. By breaking down language barriers and increasing accessibility to our program, we hope to provide children from all backgrounds with the opportunity to learn about robotics and engineering. With this, we believe that we can help unlock the potential of the next generation of innovators and problem-solvers, making a positive impact on the world. 
I have given back to my community in a number of ways. When Pikes Place Market was shut down due to the pandemic, my family and I worked with Friendly Hmong Farms to support other Hmong farmers and the BIPOC community, helping to mitigate the impact of the pandemic on local small businesses. I've also volunteered at Asian Counseling and Referral Service and Hmong Association of WA. I am also passionate about empowering young people. As TeenTix's Digital Marketing Coordinator at Northwest Folklife, I created social media content to help teens get free tickets to concerts, cultural events, and other activities. Through these experiences, I have developed a deep appreciation for community building and am committed to making a positive impact on the world. 
I am very passionate about maintaining cultural heritage as the new generation finds difficulty in connecting with their cultural roots leading to the loss of traditions. I have also faced similar struggles in identifying with my Laotian heritage. Growing up, I was exposed to my Hmong side and even became a Youth Leader for Hmong Association of Washington (HAW). I've been dancing for my Hmong 
community for over 4 years for many events like Seattle Asian Art Museum, McCaw Hall, Seattle Center, Burke Museum, Mien New Year and more! However, I learned it's never too late to embrace one's roots and gain knowledge on your heritage. I recently joined the Kinnaly Lao Traditional Music & Dance Troupe to learn the art of Lao dancing and am grateful for the Pom Foundation's inclusiveness and openness in teaching others. 
I aspire to serve as an inspiration for newcomers to feel welcomed and connected to their Lao roots. I firmly believe that it is crucial to create an environment where everyone feels comfortable and encouraged to explore their identity, regardless of whether they have been immersed in the community since birth or have recently discovered their Lao heritage. My goal is to dismantle the cycle of exclusion and foster an inclusive community that embraces individuals from all walks of life, both new and old members alike.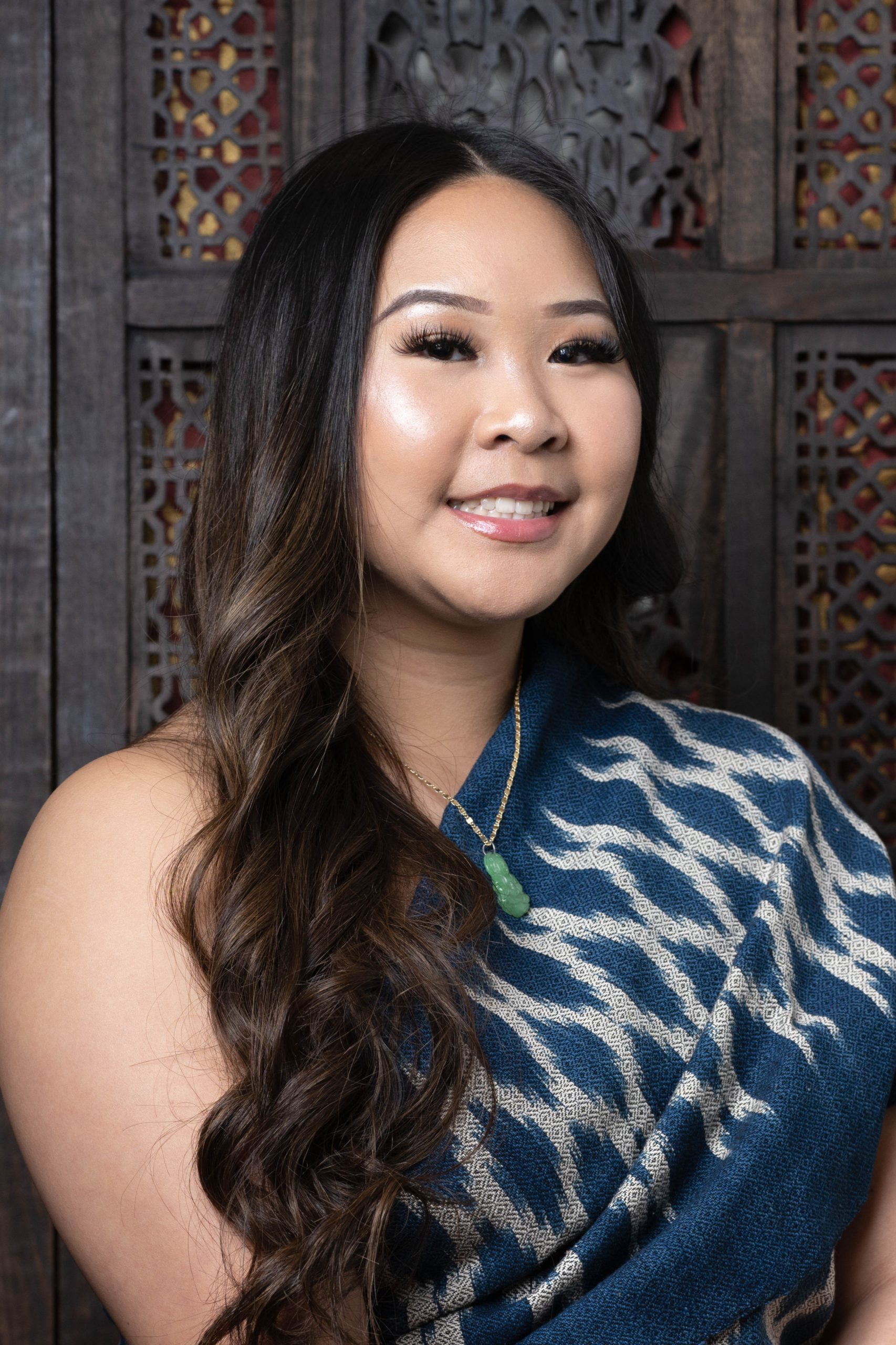 Sonia Sonesouphab
Hello! Sabaidee! My name is Sonia Sonesouphab. I am 17 years old, and I am currently a Junior at Mount Tahoma High School. 
I consider myself to be unique and talented in many ways.  My father has always encouraged me to "Be a Leader, not a follower." It has been ingrained in me since my childhood to be a strong independent person with compassion and willingness to help others and always do things with integrity.  I played many sports in my childhood, such as gymnastics, soccer, flag football, softball, volleyball, and swimming.  My talent is baking. I love baking many delicious treats and desserts for my family and friends especially during the holidays, birthdays, and special occasions.
My aspiration is to obtain a Bachelor of Science in Information Technology (BSIT) or in Computer Science (BSCS). Pursuing this career path is extremely important because I would be the first person in my family to pursue a career in this industry and hope to make a difference in the computer science and engineering field for women. I would love to make a difference and aspire to become a great female leader in this industry.  Technology is the way of the future. I look forward to helping encourage more women to grow our footprints in this industry.
I have been involved in numerous community and volunteer work. I have participated in service work through Tacoma Metro Parks, my school and from team sports clubs from volunteering at races, food drives, and Christmas giving projects. I am also a certified lifeguard. It is a rewarding experience to be able to help save lives. I have held leadership roles from ASB, student council, being class Treasurer to attending leadership conferences such as WE Day and SERVUS Conference. I am a member of the National Honors Society (NHSC) which emphasizes leadership and service skills. All of my many roles and activities have been a tremendous help in strengthening my leadership and communication skills.
I would help preserve my culture by learning the Lao culture and traditions to the best of my abilities. I will embrace and share the beauty of my Lao culture and traditions to those that may not know much about our Lao culture. I will strive to engage younger generations about the Lao culture and traditions through sharing and teachings. This can be achieved by sharing what I have experienced and learned from the Lao Community Service Center (LCSC) to help build and preserve our Lao culture. 
I wanted to take part in the Miss Lao Washington LCSC Pageant to grow and learn more about my culture. In addition, I would get an opportunity to meet more Laotians and mentors in the area to build relationships and lasting friendships. The opportunity to learn more about my Lao culture and enrich myself in our customs and heritage would help me share what I have learned to younger generations. I would like to be a good representative of strong leadership and hope to inspire others to be great leaders themselves.